By Creative Media Times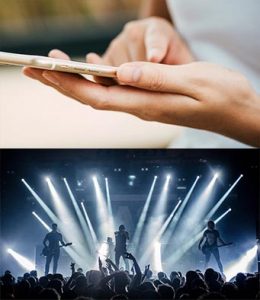 "Ticketmaster Presence," the ticket sales and distribution company's next generation venue access control and fan engagement platform that replaces paper tickets with digital passes is Sports Business Awards' "Best In Sports Technology" winner.
Winners are selected by industry editors, writers, and researchers and winners were announced on Wednesday night's Sports Business Awards 2018, now on it's 11th year.
The event was held at New York Marriott Marquis at Times Square in New York City.
"We're honored to be named 'Best in Sports Technology' at this year's Sports Business Awards. Ticketmaster Presence and digital tickets are primed to change the way fans experience live events. And it's all happening in the palm of your hand with your mobile device. It's the kind of technology that venues, teams, artists and fans have been waiting for," said Justin Burleigh, Chief Product Officer, Ticketmaster North America.
Ticketmaster Presence's digital passes essentially replaces paper tickets that has been in use for generations to check people into venues. With paper tickets being somewhat anonymous, digital tickets are personalized and has all the entry and event information.
Presence's ticketing system has been a boon to reducing event patron's waiting time and improving overall experience. Its already in use in 100 venues and have been used by 13 millions to check into events.