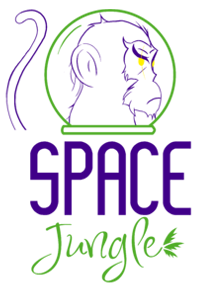 By Shane Brooks
Inspire through music. This is the message of Springfield, Mo producer and DJ Andrew Minter, better known as Space Jungle. Minter is a 23 year old college student who has been generating some major buzz with his talent as a music producer. I had the opportunity to sit down with Space Jungle and talk to him a little about how this all got its start and where he hopes his talent will take him in the future.
Growing up in Alabama, Andrew recalls his first musical experience being when his parent's made him sing a solo at a church event in the fourth grade. Having always been a big fan of music Minter began rapping and exploring music on his own with a friend in high school. His interest in music really began to bloom, however, when helping a friend move and coming across an old Casio keyboard in the garage. After asking if he could keep it he was given the keyboard and the music took off and has been growing ever since. Minter made the move from Alabama to Missouri after high school and is currently studying music at Missouri Southern University.

Partnering with local artist Jansen, the two have put on several shows in Springfield and have also performed as far as Atlanta, GA. Their latest performance came from their connections with the owner of The Boogie, a popular club in downtown Springfield. Minter described the show as, "The best feeling I've ever had." When asked to elaborate on that feeling he described seeing the smile on the faces of the people in the crowd and on the friends he was performing with and knowing that all of their hard work was worth it and to see it all pay off, there's no other feeling like it.
When asked about the future of Space Jungle, he explained that the goal for now is to build. Minter went on to explain his plans by saying, "Just going around and doing shows with my friends, that's the goal. And if that means, someday, starting our own label then that's what we'll do." He told me about the project he has upcoming with his partner Jansen entitled, S.p.a.c.e Jansen, arriving in late April. More shows are coming as well so stay tuned for more info on the new project and a chance to see them perform.
Make sure to check out and support Space Jungle by going to his website, www.spacejunglebeats.com, his Soundcloud, Space Jungle, and following him on twitter at spacejmusic.