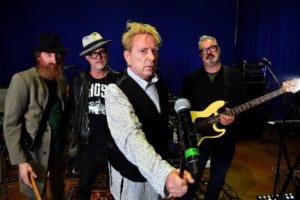 The new documentary film made its North American theatrical premiere on Sept. 14 in New York City at The Metrograph.
From Abramorama and Verisimilitude, 'The Public Image Is Rotten' film tells the story of music icon John Lydon and his pioneering group Public Image Ltd (PiL) with a level of depth and intimacy never-before-seen.
Loaded with electrifying archival performance and interview footage, 'The Public Image Is Rotten' was directed by Tabbert Fiiller and produced by Verisimilitude's Tyler Brodie and Hunter Gray as well as Phaedon Papadopoulos and Fiiller.
The film features in-depth interviews with John Lydon, former and current Public Image Ltd bandmates as well as Flea (Red Hot Chili Peppers), Ad-Rock (Beastie Boys) and Thurston Moore (Sonic Youth) among others.
For all theaterical dates, go to: https://thepublicimageisrotten.com