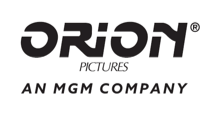 Orion Pictures, recently relaunched by Metro-Goldwyn-Mayer (MGM) as a new, stand-alone U.S. theatrical marketing and distribution company, has acquired the North American and Latin American rights to John McPhail's award-winning zombie holiday musical Anna and the Apocalypse. The announcement was made today by John Hegeman, President, Orion Pictures. Orion plans to release Anna and the Apocalypse in the 2018 holiday season.
The film stars Ella Hunt (Our Robot Overlords) as Anna, Mark Benton (The Halcyon), Paul Kaye (Game Of Thrones) and a breakout group of emerging talent including Malcom Cumming, Ben Wiggins, Sarah Swire, Christopher Leveaux and Marli Siu. Embraced by fans and critics alike, the film's world premiere at Fantastic Fest this year was met with critical acclaim. It also played at Sitges Film Festival, where it won the award for Best Midnight X-Treme Feature Length Film.
Anna and the Apocalypse is based on the 2010 BAFTA winning short film Zombie Musical; directed by John McPhail (Where Do We Go From Here); written by Alan McDonald and the late Ryan McHenry (Ryan Gosling Won't Eat His Cereal viral series); with original music by Roddy Hart and Tommy Reilly. The film was produced by Naysun Alae-Carew and Nicholas Crum of Blazing Griffin in association with Tracy Jarvis of Parkhouse Pictures and Creative Scotland.
Hegeman said, "The team at Orion can't wait to work with Blazing Griffin in making Anna and the Apocalypse a holiday spectacular for the ages. Nothing gets the blood flowing like a good holiday musical."

"The Orion logo was on the front of so many of our favorite films growing up. It's a real honor that Anna and the Apocalypse will join the ranks of the films that inspired us. We are elated to have a partner in Orion that is as passionate about our film as we are," said Blazing Griffin Producer Naysun Alae-Carew.
In Anna and the Apocalypse, a zombie apocalypse threatens the sleepy town of Little Haven – at Christmas – forcing Anna and her high school friends to fight, sing and slash their way to survival with a fast-spreading undead horde in relentless pursuit. Teaming up with her best friend John, Anna and her crew fight their way through zombified snowmen, a ravenous bachelor party and high school hormones to try and save family and faculty alike. But they soon discover that no one is safe in this new world, and the only people they can truly rely on are each other.
Anna and the Apocalypse marks the first acquisition for Orion since announcing its return to wide release theatrical distribution last Fall. Orion's first release, the YA romance Every Day, based on David Levithan's New York Times best-selling novel of the same name, will debut in U.S. theaters on February 23, 2018 and is directed by Emmy Award and Golden Globe winner Michael Sucsy, written by Jesse Andrews and produced by Likely Story and Film Wave, stars Angourie Rice, Justice Smith, Maria Bello and Debby Ryan.
The deal was negotiated by Nate Bolotin of XYZ Films on behalf of the filmmakers. International territories are represented by James Norrie of AMP International.