By Jorell Zapanta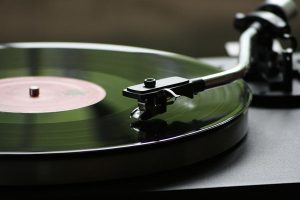 For the first time since 2011, digital music downloads were outsold by physical sales by the end of 2017, according to a recently published report from The Recording Industry Association of America (RIAA).
While the difference is relatively little in terms of percentage (physical sales were 17%, while digital downloads were 15% of the market share), that is still surprising, given the consumer market's increasing propensity towards purchasing digital content in all forms of entertainment.
Video games, for example, have shown a trend in recent years towards a decrease in physical purchases and an increase in digital purchases. Here are the market share percentages for physical and digital copies of video game purchases from 2009 to 2016 according to Statista:

2009: 20% digital vs. 80% physical
2010: 31% digital vs. 69% physical
2011: 35% digital vs. 65% physical
2012: 46% digital vs. 54% physical
2013: 54% digital vs. 46% physical
2014: 61% digital vs. 39% physical
2015: 69% digital vs. 31% physical
2016: 74% digital vs. 26% physical
For video games, this increasing digital consumerism is expected to lead to a whopping 93% of all global sales by 2021, according to a prediction by IDATE DigiWorld Research.
Until recently, the music market showed a similar pattern of digital beginning its steadfast inversion of the market. Since 2000 , physical records have been steadily and rapidly declining. This is in contrast with downloaded purchases, which showed a substantial increase in sales from 2008 to 2012 in the United States.
However, while digital revenues are certainly dominating the market, less and less people are turning to downloaded music while subscription-based streaming services such as Spotify claim more of the market share. 2014 was the first year digital music outsold physical copies globally, but this was largely due to the rise of streaming revenue and was in spite of a decreasing amount of digital downloads.
Last year was a testament to this decline in downloads, which suffered a 25% decrease from 2016's figures, according to the RIAA Revenue Statistics report this year. Physical sales, however, have also dropped; revenue was 3.7% lower than it was in 2016. In the reports, the RIAA indicates the condition of physical sales revenue, explaining why vinyl sales helped beat downloads:
"Vinyl continues to be a bright spot among physical formats, with revenues up 10% to $395 million. Shipments of CDs continued to decline, falling 6% in 2017 to $1.1 billion. Revenues from shipments of physical products made up 17% of the industry total in 2017.", the report says after noting "a lower rate of decline" for physical products. Total Digital Music Revenue, meanwhile, had a total increase of $1.3 billion. While vinyl may not be able to steer the trajectory of physical sales towards growth, digital revenue is likely continue its rise upwards with the firm grip streaming services have on the market.
The RIAA is a United States-headquartered organization that works to protect artists and conducts industrial research on U.S. music in accordance with and in inspection of U.S. law.