By Creative Media Times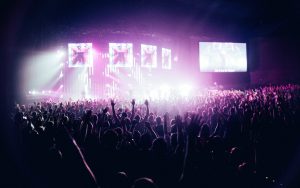 Live Nation Entertainment has announced the establishment of Women Nation Fund, which is aimed as an early-stage investment in assisting underrepresented female entrepreneurs in live music businesses such as concert promotions, events and festivals, the company announced today.
"As the leader in live entertainment, we want to meaningfully address this issue, change the dynamic and widen the playing field. The Women Nation Fund is a first step towards empowering new entrepreneurs and creating more opportunity for women in this sector of the live music business," said Live Nation's President and CEO, Michael Rapino.
"Women are underrepresented across the entertainment ecosystem, but we see this particularly in the music industry. One crucial way to kick-start the effort towards gender parity is to fund female entrepreneurs. I applaud Live Nation for their leadership and for committing its resources in a way that can affect real change," said Dr. Stacy Smith, the Founder and Director of the Annenberg Inclusion Initiative at the University of Southern California.
Live Nation's dynamic group of female executives will comprise its evaluating team, including Anna Sjolund (Co-Managing Director/Head Promoter, Live Nation Sweden), Amy Corbin (Promoter, C3), Virginia Davis (Founder, G Major Management), Amy Howe (COO, Ticketmaster), Lesley Olenik (VP, Touring), Maura Gibson (President, Front Gate Tickets), Kelly Chappel (VP, Touring) and Carrie Davis (Chief Communications Officer).