Marvel kicks off year-long event celebrating eight decades of the world's greatest stories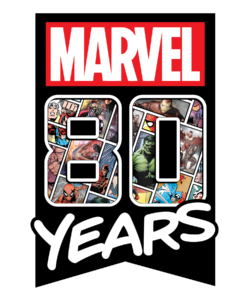 Eighty years ago, the Marvel Universe roared into existence with the publication of the now-historic MARVEL COMICS #1. Over the years, the company expanded mightily under the guidance of legends Stan Lee, Jack Kirby, Steve Ditko, and countless other industry titans. Today, Marvel is one of the most exciting and recognizable brands shaping pop culture, modern mythology and entertainment around the world – and this year, you can join millions of fans in celebrating MARVEL'S 80TH ANNIVERSARY.
For all of 2019, Marvel will be honoring its iconic characters and stories across every decade of the company's rich history – from the early years as Timely Comics, to the latest adventures in the Marvel Universe fans know today. Whether you have been following Marvel since the beginning or you've just discovered The House of Ideas, you won't want to miss this year-long celebration across publishing, animation, new media, collectibles, games, and more.
Starting this month and continuing through the year, Marvel will bring back some classic and reimagined Marvel Super Hero teams; revisit some of Marvel's early classic titles, like MARVEL COMICS PRESENTS and MARVEL TALES; release facsimile editions and trade collections of your favorite issues and storylines over the decades – exactly as you remembered them – and deliver brand new takes on Marvel's history, characters, and more. Marvel will also be featuring special 80th Anniversary-themed variant covers throughout the year, kicking off with nine connecting variants from superstar artist Phil Noto on select titles in January.
And later this fall, stay tuned for an extra-special, extra-sized publication of a Marvel-ous Millennial Milestone that promises to change the course of Marvel history forever (or at least until the 160th Anniversary.)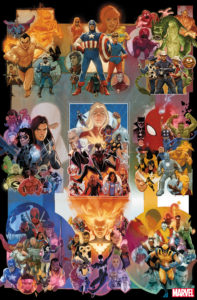 Fans of Marvel's animated series will also have a chance to celebrate, starting with the release of AVENGERS ASSEMBLE: BLACK PANTHER'S QUEST on January 13 on Disney XD! As Marvel's longest-running animation series to date, be sure to tune in weekly for an epic adventure following King T'Challa as he goes on a vision quest through time, exploring the history of the Black Panthers, Vibranium, Wakanda – and the Marvel Universe itself.
Marvel's digital shows and podcasts will feature special tributes for Marvel's 80-year history throughout the year, including EARTH'S MIGHTIEST SHOW, THIS WEEK IN MARVEL, WOMEN OF MARVEL, MARVEL'S VOICES, MARVEL 101, and themed episodes of Marvel's popular cooking show EAT THE UNIVERSE. Visit marvel.com to watch and subscribe.
Marvel will also feature TODAY IN MARVEL HISTORY, taking fans through the past 80 years of the Marvel Universe. Learn about the first appearance of some of your favorite characters, and see how they've evolved over the years with a bi-weekly animated series on Facebook, Twitter, and Instagram; daily Marvel facts on Twitter; and in-depth articles on Marvel.com. Fans can dive into Marvel's historic storylines, milestone issues, covers, and unique moments in Marvel history at marvel.com/marvel80 or by following #Marvel80 on social media.
Later this year, Marvel will release a series of curated 80th Anniversary merchandise inspired by Marvel's signature art and storytelling that have defined Super Hero fans for generations. Products will include retailer exclusive collectibles, fashion and apparel, accessories, specialty products, and limited-edition toys, such as exciting new products from Hasbro, Funko and more! More details and collaborations will be announced in the coming weeks and throughout the year – with a special sweet collaboration with Ample Hills Creamery later in July! See the attached images to get a sneak peek of Marvel's 80th Anniversary merchandise.
Keep an eye out for special Marvel's 80th Anniversary exclusive merchandise, experiences, and live events at comic conventions, museums, D23, and Disney Cruises, and Disney Parks throughout the year – including virtual live events.
Fans of Marvel games will also have a chance to participate in limited-time in-game events to celebrate key characters, stories, costumes, and other extras from Marvel history. More details will be announced later this year.
For 80 years, Marvel has reflected the world outside your window – inspiring millions of fans with iconic characters and timeless stories that brought the Marvel Universe to the forefront of pop culture today. Celebrate Marvel's historic 80th Anniversary all year long with your favorite Marvel comics, games, shows, collectibles, fashion, and more, Visit marvel.com/marvel80 or follow #Marvel80 for more information.