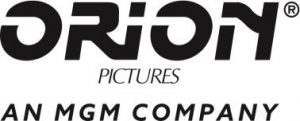 Orion Pictures announced today that breakout star Jackson Robert Scott will play the young lead in Nicholas McCarthy's upcoming untitled horror film, formerly known as Descendant, the announcement was made today by John Hegeman, President, Orion Pictures. Scott, most recently seen as Georgie Denbrough in the blockbuster Stephen King adaptation of It, joins previously announced Golden Globe and Emmy nominee Taylor Schilling (Orange Is the New Black). Nicholas McCarthy (The Pact) will direct from an original screenplay by Jeff Buhler (The Midnight Meat Train).
The film tells the story of a mother who, concerned about her young son's disturbing behavior, thinks something supernatural may be affecting him. Production is expected to begin this month in Toronto.
The project is produced by Tripp Vinson (The Rite, The Exorcism of Emily Rose). Daniel Bekerman, Lisa Zambri, Nick Spicer and Jeff Buhler will executive produce.
Scott's portrayal of Georgie in Andy Muschietti's It helped to propel the film's tremendous success as the highest grossing horror film of all time bringing in $700 million at the global box office. Scott will soon reunite with Muschietti having earned a lead role in his upcoming one hour horror/fantasy drama adaptation of the IDW comic Locke & Key for Hulu. His other credits include guest spots in Fear the Walking Dead and Criminal Minds.
Orion recently announced the acquisition of John McPhail's award-winning zombie holiday musical Anna and the Apocalypse, set for release later this year.
Scott is represented by Coast to Coast Talent Group, Artistic Endeavors and Scott Whitehead at McKuin Frankel Whitehead, LLP.

About Orion Pictures
Relaunched in 2017 by Metro Goldwyn Mayer (MGM), Orion Pictures is a stand-alone U.S. theatrical marketing and distribution company focused on collaborating with innovative filmmakers with unique voices across all genres and platforms. Originally founded in 1978, the studio's past releases included crowd-pleasing hits like Dirty Rotten Scoundrels, Hoosiers, RoboCop, The Terminator and the Bill & Ted series alongside such critically acclaimed films as Academy Award Best Picture winners Amadeus, Platoon, Dances with Wolves and The Silence of the Lambs. Orion recently released Michael Sucsy's young adult romance Every Day, based on David Levithan's best-selling novel of the same name. Orion also acquired John McPhail's award-winning zombie holiday musical Anna and the Apocalypse which is set for release later this year.