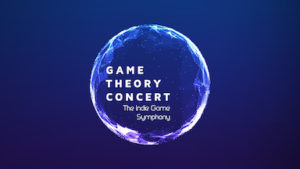 World Concert Premieres from Six Popular Video Game Composers performed by the Hollywood Studio Symphony Orchestra at the Ford Theatres on Oct. 5th
Ford Theatres, alongside Musicians at Play (MAP) Foundation, composer Chad Seiter, Juncture Media and Materia Collective will present the first-ever GAME THEORY concert on October 5, 2019.
Award-winning and critically acclaimed composers Chad Seiter (ReCore), Austin Wintory (Journey), Grant Kirkhope (Banjo-Kazooie),Laura Shigihara (Plants vs. Zombies, Rakuen), Lena Raine (Celeste), and Jake Kaufman (Shovel Knight) have scored music to some of the most popular video games from the past decade. They will each appear on stage during the concert event to introduce and talk about their fantastic work. In addition to their existing scores, the concert will also feature all-new original compositions written specifically for this show.
"This is Musicians at Play's fourth year presenting a concert at the beautiful Ford Theatres in Hollywood," says Musicians at Play (MAP) Foundation Executive Director April Williams. "We are proud to celebrate Game Theory with Chad Seiter's vision and some of today's most innovative Indie Video Game Composers and their fantastic music, performed by the Hollywood Studio Symphony Orchestra."
GAME THEORY is an exhilarating and fun night of symphonic & electronic game music and solo performances. Conducted by composer and music director Chad Seiter and featuring the 60-piece Hollywood Studio Symphony Orchestra, GAME THEORY provides a rare opportunity to hear these scores performed live and gives an inspiring look into the wonderous world of video games.
"I really look forward to presenting GAME THEORY to the world," says Composer and Music Director Chad Seiter. "The music created for independent video games is excellent and definitely deserves to be presented with a live symphony orchestra. I'm excited to work with all the composers to create new arrangements of their music and to hear their stories on the stage." For more concert information please visit www.gametheoryconcert.com