By Nicole Patrice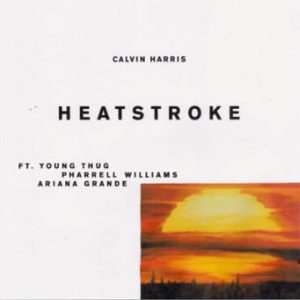 Calvin Harris just released another hot collaboration "Heatstroke".
Harris is a well known, talented singer that is currently signed to multiple labels. With a large fan base and top rated tracks, this superstar is gaining the likes of many. He has done collaborations with top artists such as Rihanna, Kelis, Ne-Yo and more. His unique voice and hot swag is a real crowd pleaser gaining him fame all around the world.
Harris's popular songs "We found love" with Rihanna and "Thinking about you" has created a huge buzz and was liked by many. He is one of the best singers in the UK, topping the charts for his album releases and singles.
He was the first British artist to reach over a billion views on Spotify and is no stranger to Billboards Hot 100 and 200. The successful public figure has done charity events, supported shelter campaigns and joins Oprah, Bill Gates and more in his philanthropy generosity.
His new single "Heatstroke" is a must hear. It features Young Thug, Pharrell and Ariana Grande. A month after releasing a popular track "slide" Harris releases another hit song surprising fans with an awesome record. This track is the perfect party starter because of the beat and the energy of the lyrics. It is perfect for a hot summer night or for partying with friends. The song is out everywhere, YouTube, ITunes, Sound Cloud, Spotify, Pandora ETC. The duo came together to create a lyrical masterpiece. The beat is a classic, think Frank Ocean and Swizz Beats. With over 2 million YouTube views, this collaboration already has fans exited.
The song is about having a good time enjoying life and partying from sun up till sun down. Great job Calvin!