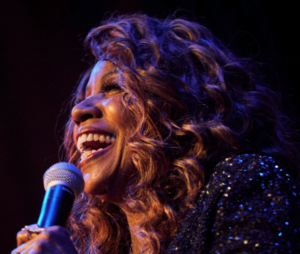 "Gloria Gaynor: I Will Survive follows the magnificent second act of Grammy Winner and global music legend, Gloria Gaynor as she pursues her decades-long dream of writing and recording a gospel album.
For more than fifty years, Gloria has inspired millions around the world with her song, "I Will Survive." While she always believed in the timeless power of the song's lyrics; they were never more impactful to Gloria herself until her sixties when she faced major upheavals in her own life.
The poignant documentary chronicles her struggles with ageism and financial ruin and through the power of faith and resilience embarks on a journey to not only 'survive' but to truly 'thrive.'"
"Gloria Gaynor: I Will Survive" is directed by Betsy Schechter. Betsy Schechter, David Zieff, Kieran Healy serve as producers.
Here are the public screenings for "Gloria Gaynor: I Will Survive":
Friday, June 9, 2023 at 8:15 PM at Spring Studios/The Indeed Theater
After the Movie: A performance by the one and only Gloria Gaynor.
Saturday, June 10, 2023 at 5:45 PM at Village East Cinema – 03
Saturday, June 17, 2023 at 5:15 PM at Village East Cinema – 07