By Creative Media Times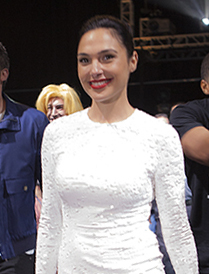 Gal Gadot is clearly riding high lately. After conquering summer boxoffice as Wonder Woman/Diana Prince, the statuesque actress is diversifying her film roles as she is now in talks to join a new thriller "Ruin," Deadline reports.
The post-World War II film is set to be directed by Justin Kurzel, who also helmed last year's Assassin's Creed and 2015's Macbeth, and is scripted by Matthew & Ryan Firpo. The film will be made under Marc Butan's Mad River Pictures.
No production date was announced nor what role she will play, but Deadline describes the film as an Inglorious Basterds/Fury-type revenge-thriller.
Based on the actress' rising demand in Hollywood, it seems Gadot has a narrow window between projects before their respective shoots commence. She is currently attached in supernatural thriller "Deeper" opposite Bradley Cooper and is due to return in Patty Jenkins' Wonder Woman sequel for Warner Bros. which is set for Dec. 13, 2019 release.
Gadot will next be seen in next month's WB/DC's superhero team-up film "Justice League," which marks her third film in the DC Extended Universe.