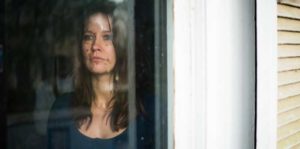 The film follows a young mother, crushed by guilt after the disappearance of her young son 5 years previously, is presented with a bizarre offer to learn the truth and set things right. But how far is she willing to go, and is she willing to pay the terrifying price for a chance to hold her boy again?
Anna Camp (True Blood, Pitch Perfect) stars. Director Thomas Marchese is a multi-award-winning writer/director who has directed, shot, edited and produced music videos, short form narrative and documentary films.
Thomas' first feature film "Fallen "took home the jury prize for Best documentary Feature at the 2017 Hollywood Film Festival. The film secured theatrical distribution prior to its world premiere, and was subsequently picked up by Netflix. Thomas is currently in post-production on the horror film FROM BLACK and in prep on the police procedural INNOCENT.
Here is the film's officiaal trailer: