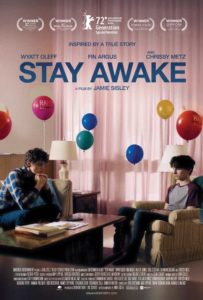 The American indie debut drama is a fictionalized account of the filmmaker's coming of age, as he struggles to get out from under the yoke of a prescription-drug-addicted mother in small-town Virginia.
Jamie Sisley's coming of age film stars Wyatt Oleff ("It", "City On Fire"), Fin Argus ("Queer As Folk", "Clouds"), and Chrissy Metz ("This Is Us").
The film opens on Friday May 19 at Film Forum in NYC and May 25 at Laemmle Royal in LA.
Here's the film's official synopsis:
Life in the last, lame-duck months of high school, with a job at the Jolly Cow ice cream drive-in, would be cringe-inducing enough without a deeply depressed, self-destructive mother (Chrissy Metz, star of "This is Us"). Wyatt Oleff ("City on fire") and Fin Argus ("Queer As Folks") play teenage brothers stuck in a cycle of discovering their mom passed out, dragging her to the hospital, and encouraging rehab.
Despair quickly turns to hope and then boomerangs back again. Featuring three superb performances that find surprising humor and humanity amid the tragedy of parental addiction. A MarVista Entertainment release.