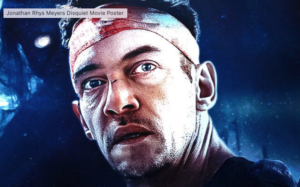 After a near-fatal car accident, Sam (Meyers) wakes to discover he is trapped in an abandoned hospital by mysterious and sinister forces that have no intention of letting him leave.
That is the premise for the upcoming horror thriller "Disquiet" and Paramount has just released the creepy and disturbing new trailer for the film.
"Disquiet" is written and directed by Michael Winnick, and stars Jonathan Rhys Meyers ( (Vikings, The Tudors) with co-stars Rachelle Goulding, Elyse Levesque, Lochlyn Munro, Garry Chalk, Trezzo Mahoro, Anita Brown, and Bradley Stryker.
"Disquiet" is set for released in digital, on demand, and in select theaters on February 10, 2023.