By Creative Media Times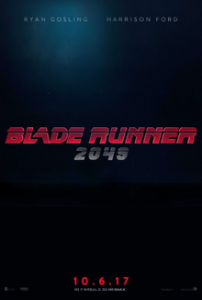 "No one can outrun the truth" in new trailer for "Blade Runner 2049." Its amazing to think that we are two years away from the original Blade Runner's dystopian Los Angeles of 2019. Though that film left a lot of unanswered questions and people confused, it has since garnered a cult following.
Now we have a sequel which takes place 30 years after, possibly answering many questions born out of the original. Some of those questions involve the nature of Rick Deckard (Harrison Ford) and the trailer shows plenty of the character. We also have a new blade runner, LAPD Officer K (Ryan Gosling), out to search for replicants, but could be the one capable of saving the world.
The trailer looks beautiful and spectacular, with a lot more action than the film's previous trailers. On paper, the movie is in good hands. The director, Denis Villeneuve, not only knows his science fiction, but also directed some really compelling, critically acclaimed films, including Prisoners, Sicario, and last year's sci-fi hit film Arrival. He is also working on a reboot of "Dune" another 80s sci-fi cult classic.
The film also stars Robin Wright, Jared Leto, Ana de Armas, Barkhad Abdi, Lennie James, Mackenzie Davis, and Sylvia Hoeks.
Here's the film's official synopsis:
Thirty years after the events of the first film, a new blade runner, LAPD Officer K (Ryan Gosling), unearths a long-buried secret that has the potential to plunge what's left of society into chaos. K's discovery leads him on a quest to find Rick Deckard (Harrison Ford), a former LAPD blade runner who has been missing for 30 years.
"Blade Runner 2049" opens on October 6th 2017.