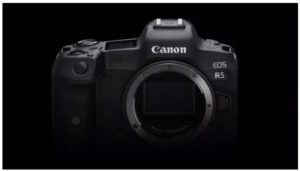 In sport, it's nearly always an advantage to have been your family's second-born – and so it appears to be with the Canon EOS R6, which is due to follow its elder Canon EOS R5 sibling at a launch event in July.
The full-frame mirrorless camera hasn't actually been confirmed by Canon, but some apparently leaked specs seem to show that, just like Serena Williams and Andy Murray, the EOS R6 might just be more exciting (and, ultimately, successful) than its nearest sibling.
Of course, it's a little early to be making definitive conclusions about the EOS R6. And it's not as if the camera is going to be objectively 'better' than the EOS R5 – the latter will be Canon's full-frame mirrorless flagship, after all, and has rightly attracted all the headlines for confirmed specs like 8K video capture and in-body image stabilization (IBIS).

But for most photographers and videographers, the EOS R6 is probably this year's most intriguing new camera.
It will have a full-frame sensor, which is the same size as a single frame of traditional 35mm film. And the new specs apparently revealed by Canon Rumors include the ability to capture oversampled 5K video (a superior technique to alternatives like pixel binning), 4K/60p recording, 10-bit shooting and an "identical" autofocus system to the Canon EOS R5. For video shooters in particular, that's an exciting cocktail.