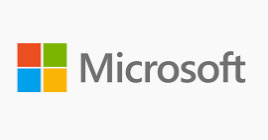 The antibodies in recovered patients' blood may be an effective novel coronavirus treatment
Microsoft is launching a self-screening tool for people to check whether they qualify to donate their plasma in the hopes of creating a treatment for those with COVID-19, according to a company blog post. The tool is part of the company's work with a group called the CoVig-19 Plasma Alliance.
When someone is infected with a virus, their immune system produces antibodies to fight it. Once the infected person recovers, they have these antibodies in their blood.
"The sooner recovered COVID-19 patients donate convalescent plasma, the sooner the Alliance may be able to start manufacturing a potential therapy and begin clinical trials," according to the post. "These trials will determine if this therapy could treat patients who are at risk for serious complications from COVID-19."
Continue reading →