By Creative Media Times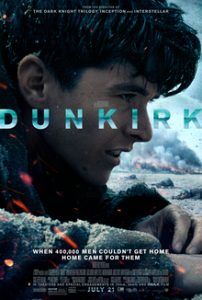 Labor Day weekend is here and its time to look back at the films that ruled the summer box office season. The season's box-office has been trailing last year's receipts for the past several weeks now, and the lack of marquee title last month exacerbates the slump. There's a few franchise films that seemed sure bets on paper that eventually fell short, and there's also some big budget studio films that relied on overseas market to recoup production costs.
As bad as that sounds, its not all bad news. Three superhero film came to save the day as Wonder Woman, Guardians of the Galaxy Vol. 2 and Spiderman: Homecoming all ending up in the top 3, Christopher Nolan's high-risk gamble Dunkirk lived up to expectations, while Edgar Wright's original, modestly budgeted film Baby Driver crossed $100 million.
Movie-going business is also expected to rebound next weekend, as analyst project an unusually high turnout for New Line/Warner Brothers release of Stephen King's "IT", with projections as high as $70 million, an extremely high bar for the horror genre. "IT" will be followed by more potential hits such as "Mother!", "Kingsman The Golden Circle" and "Ninjago" all throughout September, proof that in the movie business, even with all the talk of box-office slump, there is always next week to look forward to.
Here's the top 10 grossing films of summer 2017 at the US boxoffice:
[table id=1 /]