By Creative Media Times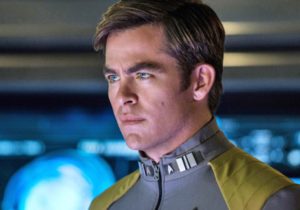 The next Star Trek film seems to be back on track once again, with Legion and Fargo creator Noah Hawley said to be in "final talks" to pen and direct the next installment.
There has not been a lot of activity on a new Star Trek after 2016′ Star Trek Beyond, but that appears to be changing soon.
Though not a lot of details has been released, it is said that Chris Pine, Zachary Quinto, Zoe Saldana and Karl Urban are set to return.
In 2009, director J.J. Abrams has relaunched the franchise which featured a Chris Pine as Captain Kirk. The film was success, grossing $385 million at the boxoffice, and was critically well-received. Abrams returned to direct a follow up in 2013's Star Trek Into Darkness. This makes the upcoming film the fourth in the series.
Noah Hawley has recently made his directorial feature film debut in this year's "Lucy in the Sky."