By Armando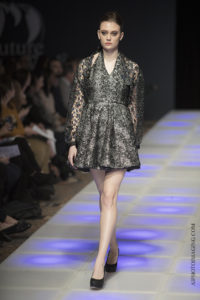 Fall 2018 Collections, celebrated in two days of outstanding fashion and talented designers from across the globe which concluded on Saturday in spectacular style.
Couture New York Fashion Week Fall 2018 was held on on Friday, February 9 and Saturday, February 10 in New York. All of the shows were held on Crowne Plaza Times Square Manhattan, Broadway.
The Fall 2018 Collections featured collections from around the globe including Elcy Cortorreal, Funari, Reshmi Nair, Maria Elena Couture, Teona Margvelashvili and Jaba Kukuladze, Alexandra Popescu-York, Nailuj Villarroel, Tonni 86, Alessia Siena and collections from producer Andres Aquino.
The shows also featured performances from Olga Alexandrova, Rodney Talley, Benedetta Orsi, Jared Hanrahan and Parker Matthews.
Couture Fashion Week was founded in 2005 by Andres Aquino and presents a series of couture and luxury fashion shows in New York City, Cannes and other selected cities.
Here's some of the highlights of the shows.
New York Couture Fashion Week
Crowne Plaza Times Square Manhattan, Broadway