By Creative Media Times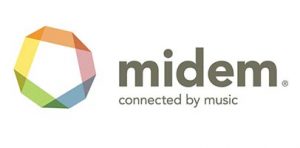 The Cannes-based conference and trade show is set to stage their own "Midem Music Awards" in 2019. The event will take place from June 4-7 during next year's Midem in Cannes.
This make it the first data-driven music awards, with data global music data platform Soundcharts providing the data. The initiative also intents to spotlight global and regional artists and celebrate success stories.
The Midem Music Awards will be the first truly data-driven music prizes, shining a spotlight on artists from all corners of the world and celebrating regional and global success stories.
"Today, artists have the opportunity to release their music instantly to a wider audience than ever before, and music fans across the globe can experience music from a more diverse set of artists, giving opportunities for new success stories to emerge from anywhere. With this new awards platform, we aim to recognise the exciting challenges of being a successful artist in the streaming era, and we are delighted to host this unique new event in the industry calendar," said Alexandre Deniot, Director of Midem.
Held since 1967, MIDEM conference gathers thousands of international music professionals to discuss industry issues while recording artists, management and publishers network showcase their materials along with live music in the evenings.
According to organizers, this year was a resounding success, with year to year attending increase of 9% compared to last year.
Here is more about Midem:
Home of the Global Music Community, Midem is the world's leading music event which brings together, connects, serves and supports the global music community to exchange, create, play, forge relationships and shape the future of music. With a rich 4-day programme of conferences, competitions, networking events and live performances, music makers, cutting-edge technology companies, brands & talent come together to enrich the passionate relationship between people & music, transform audience engagement and form new business connections. – www.midem.com