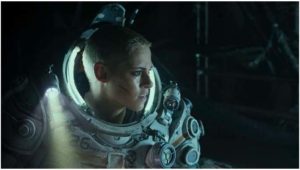 Some international box office markets that are up and running — even if not at full steam — saw increases this weekend while others faced drops given good weather in some spots and an overall lack of new product.
However, Disney floated Kristen Stewart-starrer Underwater into Korea for the first time with a No. 1 start at $402K which is one of the better overseas openings for the underperformer that began rolling out globally in January. Disney/Pixar's Onward also continued to lead Taiwan in its second week.
Local titles in Germany and Czech Republic were still atop the charts and the former continues to see strong drive-in business. Overall, however, there's evidence that new releases — scant though they may be — are the ones drawing the most attention from moviegoers.
There was good news this week out of France where it was announced that cinemas will re-open beginning June 22. Poland will restart operations on June 6, though as we've previously reported, major chains including Cineworld's Cinema City are hanging back. Overall, Cineworld expects all of its markets to be back in July. Switzerland can also go on June 6, while we hear a July 6 date may be in the offing for Indonesia.