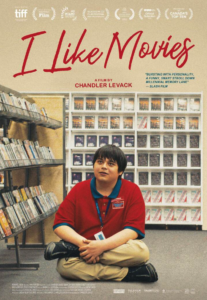 The film tells the story of a socially inept 17-year-old cinephile, Lawrence Kweller (Isaiah Lehtinen) gets a job at a video store, where he forms a complicated friendship with his older female manager.
The film was premiered at TIFF in September 2022, and has been picked up for worldwide distribution by Visit Film.
Along with Isaiah Lehtinen, the film stars Percy Hynes White, Krista Bridges, Romina D'Ugo.
Written and directed by Chandler Levack, "I Like Movies" is set for release on March 10, 2023.