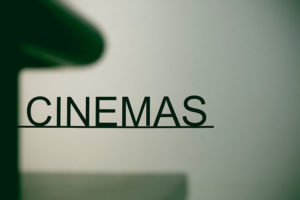 China is the second-largest box office region in the world behind the United States, generating $9.2 billion in ticket sales last year for a new national record. Major Hollywood franchises such as the Marvel and Fast and Furious films rely on the country to boost overseas totals.
But with all 70,000 theaters in the Middle Kingdom closed due to the coronavirus pandemic, box office revenue has plummeted in 2020. But while business may soon resume in China, the U.S. remains woefully behind.
On Wednesday, chief of China's Film Bureau and deputy director of the Community Party's propaganda department Wang Xiaohui said that indoor entertainment venues such as movie theaters are expected to open in early June, according to The Hollywood Reporter.
Wang noted that the government would "offer a series of support policies for the film industry" and that "each regional film bureau will introduce their own support policies as well," per the outlet. While American theaters have been eyeing a late June or early July re-opening ahead of Christopher Nolan's Tenet (July 17), China's path may not be a realistic option for domestic exhibitors.
"I think China reopening cinemas is obviously a positive sign for the domestic market," Jeff Bock, senior box office analyst at Exhibitor Relations, told Observer. "However, that said, we've been about two to three months behind China all along, so August/September seems more likely than July for North America, provided everything transitions smoothly. Certainly the entire world will be watching China as closely as possible, as their economy will likely be a window to the new world."