By Creative Media Times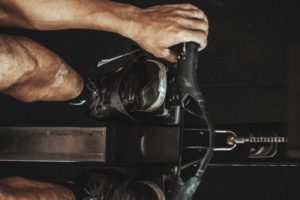 In case you're looking to get fit in 2019, you might want to check out Eminem And Kanye West's discography to get you motivated. That seems to be what many tune in to.
According Spotify, Eminem's 2002 track "Till I Collapse" is the most played workout song of all time. This is the third year in the row that the song has led the list.
Eminem also took the second spot with "Lose Yourself," the hit song from the soundtrack of 2002 film 8 Mile which the rapper also starred in. The song is also the first hip-hop song to receive an academy award for best original song (2003).
Following the Eminem tracks are Kanye West's "Stronger" and "Power" which placed third and fourth respetively, while Macklemore & Ryan Lewis track "Can't Hold Us" completes the top 5.
Its not really a surprise that the three rappers topped the list, as hip-hop continues to dominate 2018's music landscape.
The figures were taken from the 43.5 million workout-themed Spotify playlists which also calculated the top workout songs by gender ("Uptown Funk" for females, "Till I Collapse" for males), most active countries, and months in 2018 when listeners are most active.