By Creative Media Times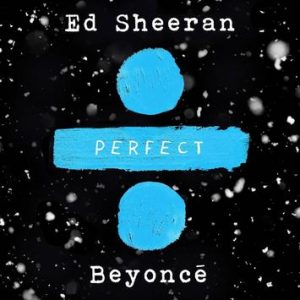 A few weeks ago, Ed Sheeran teased that a remix of his latest single "Perfect" will soon be released. Its "a pretty big f***in deal," says Sheeran. "I'm just basically gonna 'Despacito' 'Perfect.'"
Today Sheeran reveals that the remix is in fact a duet with Beyoncé. Though the two have performed on stage before, this marks the first time the powerhouse musicians have collaborated on a single. The two performed on stage together during a tribute to Stevie Wonder in 2015.
The romantic ballad is from Sheeran's recent album ÷ (Divide) which was nominated in the Grammy's best pop vocal album category. The song's original version is currently number five on Billboard Hot 100 and the duet version should definitely provide a boost to it's chart performance.
In the romantic duet, Sheeran takes the lead verse and chorus which were essentially similar to the song's original version, before Beyoncé comes in to sing the second verse, which then lead to harmonious blend of their vocals on the track's last two choruses. The original do features more a orchestral sound than the acoustics on the duet.
The collab track is second for Sheeran this month, after his work with Taylor Swift on the latter's latest "End Game". Beyoncé recently collaborated with rapper Eminem on "Walk on Water" released last month, and with J Balvin and Willy William's "Mi Gente" remix which was released in September.