By Creative Media Times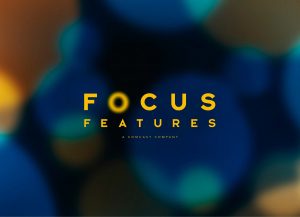 Joel Edgerton's coming-of-age drama "Boy Erased" is getting cast additions. Emmy and Tony Award winner Cherry Jones ("Transparent", "24") and Red Hot Chili Peppers's Grammy Award winner Michael "Flea" Balzary are joining the cast of film.
Also joining the cast are Xavier Dolan (I Killed My Mother), singer/songwriter and YouTube personality Troye Sivan, Emily Hinkler (Tyler Perry's Boo 2), Jesse LaTourette (Z Nation), David Joseph Craig (The Gift), Théodore Pellerin (It's Only the End of the World), and Britton Sear (Unfinished Business, HBO's "Vice Principals").
Already part of the film are previously announced cast members Lucas Hedges, fresh from his Manchester by the Sea nomination earlier this year, Academy Award winners Russell Crowe and Nicole Kidman, as well as the Australian actor and filmmaker himself Joel Edgerton.
The film is also being produced by Edgerton and Anonymous Content's Kerry Kohansky-Roberts and Steve Golin, an Academy Award-winning producer of Best Picture Oscar winner Spotlight. Edgerton last directed 2015's psychological thriller The Gift, his directorial debut which got him a nomination for the Directors Guild of America Award for "Outstanding Directing – First-Time Feature Film".
The film tells the story of Jared (Hedges), the son of a Baptist pastor in a small American town, who is outed to his parents (Kidman and Crowe) at age 19. Jared is faced with an ultimatum: attend a gay conversion therapy program – or be permanently exiled and shunned by his family, friends, and faith. Boy Erased is the true story of one young man's struggle to find himself while being forced to question every aspect of his identity.