By Creative Media Times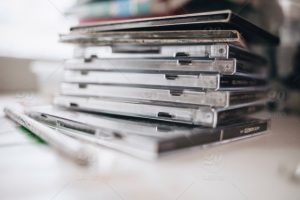 Its an end of an era. CDs, once the bread the butter of the music industry, is on their way out.
Best Buy, once the major music merchandiser in the US, will soon be pulling CDs from all of its stores by July 1, Billboard reports.
The article also claims that Target will follow suit if their consignment condition is not met. Specially, Target is only willing to pay labels for sold CDs. Currently, Target takes inventory risk by paying for goods shipped within 60 days, and ships back unsold CDs to the label for credit.
With strong performance of streaming services like Apple Music and Spotify continued unabated, dominating US music industry revenue last year for up to 62 percent of the total market, the news is both heartbreaking and unsurprising. There is also growing competition from smart speakers like Google Home, Sonos One, Amazon Echo which is changing the way people listen to music.
Last year, CD sales in the US were down 18.5 percent. while Best Buy, once the biggest seller of CD units in the US, now only sells $40 million annually. Overall CD sales dropped from its peak of 800 million in 2001 to 89 million in 2017, according to Consumer Affairs.
The good news: Best Buy looks to continue offering vinyl to customers, at least for the next two years. And for good reason. Vinyl seems to be making some sort of a comeback, with sales growth for the 12th consecutive year, or 14% of all physical album sales in 2017.