By Creative Media Times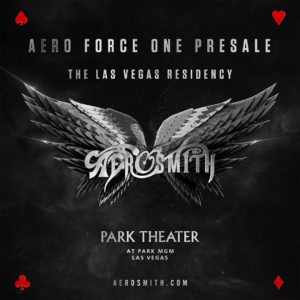 It looks like the bad boys from Boston are headed to Las Vegas and today lead singer Steven Tyler made it official.
"We want to bring a show in there we really can't do when on the road, on a regular tour," Tyler said on The Today Show.
Aerosmith's residency, dubbed "Aerosmith: Deuces Are Wild" (named after their 1994 promotional single) begins Saturday April 6, 2019 at Park Theater in the new Park MGM Resort, the same venue where Lady Gaga's Vegas residency will be held.
The band announced there will be a a total of 18 shows in the months of April, June and July. A few days ago, Joe Perry talked about the shows during an interview with Sirius XM radio.
Aerosmith is the best-selling American hard rock band of all time, with 150 million worldwide records sales throughout their career which span for almost five decades, and have influenced generations of hard rock and heavy metal bands. In 2001, band was inducted into the Rock and Roll Hall of Fame.