By Armando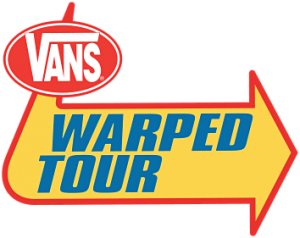 "All things must come to an end," announced last year by founder Kevin Lyman on Warped Tour's official website that 2018 will be its final time to hit the road.
And this week, that end did arrive, as Pennywise performed the final of song of the iconic tour.
"It's the last @VansWarpedTour day of the summer, & I will always say you can never let your guard down until the last truck is loaded and everyone is home safe," Lyman posted on Twitter. "Catering truck caught on fire 🔥 last night! Awesome crew is pulling something together though."
The traveling festival has been touring annually each summer since 1995 in the United States and Canada. It later became known as "Vans Warped Tour" after the manufacturer of skateboarding shoes became the main sponsor in 1996.
Known primarily as a punk rock festival, the tour has since diversified into featuring acts of various genres beyond its original alternative rock and punk rock roots, including performances from Fall Out Boy, No Doubt, Blink-182, and Paramore.
Although this week marks the end of the tour, an end of an era so to speak, fans are already looking into the future, including Lyman, who tweeted a message in a hopeful tone. "Wow @VansWarpedTour has just ended and I am watching the last tail lights leave the lot," he posted. "I have done what I can do and now it is your turn. Do amazing things, much love to those who got it!"
We're honored to close out the final @VansWarpedTour tonight in West Palm Beach at 8pm on the Journey's Left Foot Stage. Thank you for letting us be a part of it, @KevinLyman. pic.twitter.com/cZ7iLSSygR

— Pennywise (@Pennywise) August 5, 2018