By Creative Media Times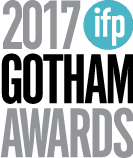 Jordan Peele's surprise boxoffice hit 'Get Out' leads 27th Annual IFP Gotham Awards with four nominations including Best Feature, Best Actor for star Daniel Kaluuya, and a double nomination for Peele for his screenplay and directorial effort. The horror film's producer Jason Blum is also set to receive an industry tribute.
Get Out's Gotham success defied odds, not to mention genre conventions: released early this year with a modest $4.5 million budget, the film was a box-office smash ($253 million global) and is one of the best reviewed wide releases of the year so far.
In recent years, Gotham Awards has had great success in setting the tone for the awards season leading up to the Oscars. For the past three years, Gotham Awards's best features Birdman (2014), Spotlight (2015) and Moonlight (2016) eventually won the academy awards' best picture. A win for 'Get Out' certainly puts the film in a solid trajectory.
Also scoring multiple nominations are Greta Gerwig's "Lady Bird", Luca Guadagnino's "Call Me By Your Name," Kogonada's "Columbus," and Sean Baker's "The Florida Project," each netting three nominations apiece.
Netflix's family drama epic "Mudbound," was voted to receive Special Jury Award for Acting Ensemble for its cast which includes Blige, Carey Mulligan, Jason Clarke, Garrett Hedlund, Jason Mitchell, Rob Morgan, and Jonathan Banks. Blige also received nomination for breakthrough actor.
Presented annually by the Independent Filmmaker Project (IFP) to honor independent filmmakers, Gotham Awards is considered an early boost for the awards season.
This year's ceremony will be held on Monday, Nov. 27, at New York City and is to be hosted by John Cameron Mitchell.
Best Feature
"Call Me by Your Name"
"The Florida Project"
"Get Out"
"Good Time"
"I, Tonya"
Best Screenplay
"The Big Sick," Emily V. Gordon and Kumail Nanjiani
"Brad's Status," Mike White
"Call Me by Your Name,"James Ivory
"Columbus," Kogonada
"Get Out," Jordan Peele
"Lady Bird," Greta Gerwig
For full list of nominees: https://gotham.ifp.org